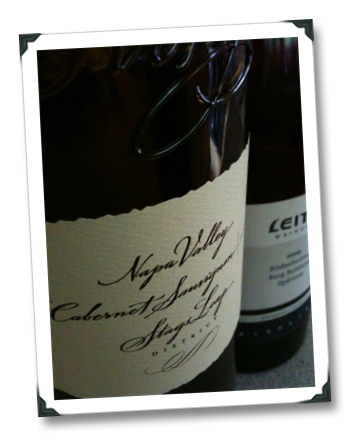 Wine has often inspired poetry (and still does – check out this example reviewed here a few short years ago), and in today's case, waxing poetic about the most expensive wines that all of you out there have imbibed in turn inspired me to pull out some of the more expensive sample bottles calling to me in siren song from the bowels of their cardboard box prisons in my basement.
Actually, the first of these isn't all that expensive, but at over $30 bucks isn't (at least not by any real-world-with-real-people-spending-real-money-in-it measure) cheap. But it sure drinks like it's high-end and well-worth the cash.
The second is a famously expensive, high-scoring Napa Cab blend from a producer that got on my good side by quoting Spinal Tap on its website [Editor's note: quoting Spinal Tap is always welcome, and will get you a smile, but not necessarily a high rating!].
Anyway, to quote Spinal Tap myself, enough of my yappin' – let's boogie!…