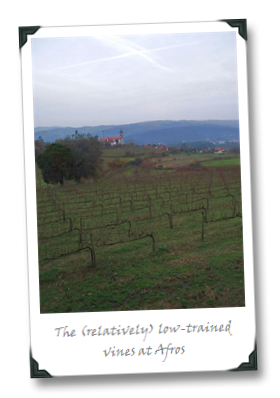 The words "Vinho Verde" conjure up a particular image in the minds of wine lovers: usually that of a tall green bottle of spritzy, refreshing and (usually very) inexpensive Portuguese white wine that rarely speaks to the soul but sure as hell speaks to a parched throat on a hot Summer's day. It's the kind of wine you buy by the case (and with some very good examples to be found well under $10 a bottle, you can afford it), toss into a cooler, and lug out for hot, sunny day picnics.
In essence, Vinho Verde can have a soft spot in the hearts of wine geeks (this one included), specifically because they're wines for imbibing and not wines for contemplating.
Just across the border from Portugal's Vinho Verde region – in Spain – however, you will find whites made from the same varieties (Verdehlo, Loureiro, etc.), made in similar climates, but that cost several times the price as a typical Vinho Verde. The message? The Spanish versions of wines from those grapes are just more… graves than their Portuguese counterparts.
It's a situation that's often left wine geeks like me wondering why the Portuguese don't get a bit more serious themselves when it comes to Vinho Verde.  Nothing against simple Vinho Verde of course (in fact I'd personally be pretty pissed off if those inexpensive quaffers dropped out of the marketplace), but why not add a few bottlings that take  Alvarinho or Lourerio to a more thought-provoking level?
W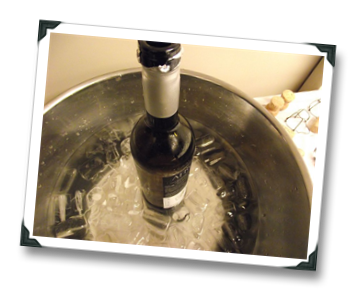 hy not get all graves on us?
Turns out that finding serious Vinho Verde is not a question of Portuguese desire or capability, but of production and distribution.
Because Vinho Verde is, in fact, trying to raise the profile of their wines to heights lofty enough to match the vines that grow up (and up, and up) the high trellises that dot the area (actually, the vines can be found growing up just about anything in Vinho Verde, the better to protect them from mold and mildew in the wet weather). And it's not just still whites that are in their crosshairs – they're also targeting reds and sparklers (of both color persuasions) – and if the wines of Afros are any indication, they're on to something…