I've been inundated with wine book samples this month (which I'll note is November 2016, for posterity's sake, and for those of you still sobering up from Thanksgiving), both the electronic and the good, old-fashioned dead-tree varieties. And so, I'm going to use this edition of the wine product roundup to give you a little taste of the current wine book scene (all prices noted are for hardcover editions).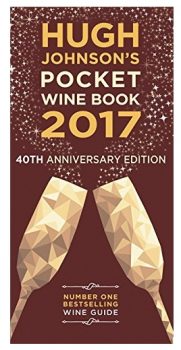 Hugh Johnson's Pocket Wine 2017: 40th Anniversary by Hugh Johnson ($16.99, Mitchell Beazley)
Bottom line: highly recommended.
Every year for the last several years, I've received a sample of the latest edition in this series. Every year for the last several years, I think that this insanely useful little gem cannot possibly get any more insanely useful. Every year for the last several years, I have been wrong, and 2016 continues the trend. The high bar that's been set for this go-to reference book for the last forty years has predictably been matched, but I'd argue it's also been exceeded, in that the "If you like this, try that" and "wine stories" article themes that have been reserved for this edition's color pages sections are superb (and make the book even more useful). If you've skipped the last couple of editions, it's time for an upgrade.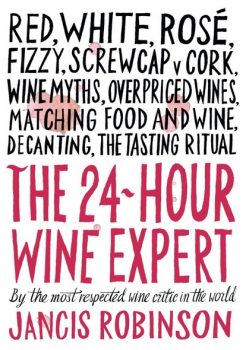 The 24-Hour Wine Expert by Jancis Robinson ($12.95, Abrams Image)
Bottom line: recommended, with reservations.
It's not that The 24-Hour Wine Expert isn't a very good wine book; it is, and Jancis Robinson brings her sharp prose and equally sharp mind to pop many a wine myth balloon within its short 112 pages. The idea, espoused by Robinson in the opening Welcome section, is to use the book to answer common wine questions (how is wine made?, how should one buy wine?, what hardware should be used?, etc.) as they come up. The trouble is, the book is positioned in a way that leverages the very kinds of sweeping generalizations and shortcuts that Robinson has spent nearly her entire career in the public spotlight battling against, and ignores a more comprehensive wine knowledge resource of which Robinson has become a particularly skilled champion: the Internet. There's useful information here, no doubt, but the usefulness of a hardcover copy is debatable…