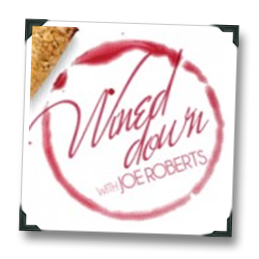 In 2012/13 I authored a wine column for Playboy.com titled Wined Down With Joe Roberts.
No, I've not been invited to the Mansion to party with Robert Downey, Jr. YET.
But… I was thrilled to have both mine and the 1WD name associated with such an iconic brand, particularly one that's focused on something that often gets lost in the shuffle of wine reviews and their often esoteric vinous polemic: this stuff is meant to give us pleasure.
Below are links to some of the pieces that have run in that on-line column. You know, so you can actually read it for the articles…
Cheers!
---

Articles to help you embrace the wine lifestyle, along with your own personal inner wine sexiness:
"Bachelor #1: If You Were A Winemaker…" Sitting Down With Ben Flajnik, the star of ABC's The Bachelor, To Talk Envolve Wines (and what it's like to choose between twenty-five gorgeous women…)
Rosé Will Get You Laid (a reasoned argument for ordering what shewants for once)
Chartreuse Is The Bad-Ass Wine Lover's Spirit (But Are You Man Enough To Drink It?)
How To Send Wine Back At A Restaurant (without looking like a total douchebag)
A Cult Wine For Populists? Welcome To The Secret House of Tusk (Napa's new "cult" Cab tries to appeal to the masses)
The Women Of Summer, And The Wines To Woo Them(Summer White Wine Picks, 2012)
Navigating A Wine List (with Master Sommelier and metal music fan Fred Dexheimer)
The Top 5 Wine Lies (And How To Beat Them – with authors Mark Oldman and Leslie Sbrocco)
Exploring The Sexy Side Of "Local" U.S. Red Wines (with Rock Star Maynard James Keenan)
A Red Worth Raiding The Expense Account For Tasting Ornellaia's 2009 "Super Tuscan")
The Five Most Ass-Kicking Wine Regions (the 2012 Edition)
Pinot, Sex & Getting Even With The Wine Biz (the Rex Pickett Interview)
Francis Ford Coppola talks Bordeaux, Sonoma, and Friggin' EPIC Film-making (the FFC interview)
Turkey Day, Without The Heartburn (A Humorous Take On Thanksgiving Wine Pairings)
Wine And Tailgating (Former NFL Rookie Sensation – Now Napa Wine Proprietor – Rick Mirrer talks wine and football)
The Playboy Port Primer (For Your Holiday Port-ing Pleasure)
The Playboy Champagne Primer (The scoop on the real-deal bubbly)
Wine Traditions That Need To Die (nothing's forever, people)
Common Wine Flaws (and how to beat them!)
Talking Wine And Romance With Pop Icon Fergie Fergie gives the inside scoop on her family wine brand, and beguiles us with her Fergiliciousness
China kicks Bordeaux out of bed, while Russell Crowe narrates An interview with the directors of the wine film Red Obsession
No Panties? Check her Vinotype! I chat with Master of Wine Tim Hanni about the surprising connection between wearing (or not wearing) underwear and the types of wines you're likely to enjoy.