🤘🤘 COME ON, YOU IRONS!!! 🤘🤘
I am beyond thrilled to tell you that I am once again joining forces with the team behind the Wine Future conference!
Not just because Wine Future 2023 (held November 7-9 and themed "Breaking Down Barriers") will be touching on topics near and dear to my wine industry lovin' heart (such as how to engage younger consumers and reinvigorate fandom and passion among potential wine lovers).
Not just because I personally know many of the other speakers and hold them in high esteem.
Not just because I've worked with these guys before and know that they put on an incredible event that will get you rethinking your approach to the wine business long after it's over (just look at some of the past speakers that they've managed to bag and you will see exactly what I mean; it's a list that includes famous names across the political, environmental, media, wine, sports, and entertainment worlds, names like Annan, Obama, Coppola, Parker, Else, Gore…).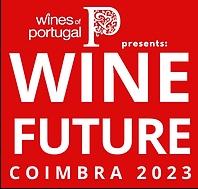 Not just because Wine Future 2023 is being held at the historic Convento São Francisco in Coimbra, Portugal—a gorgeous location between Lisbon and Porto along the Mondego river that anyone with half a pulse would consider themselves lucky to have visited.
And not just because the tastings that they are lining up look to be truly epic (no real wine lover, including me, is going to voluntarily turn down an opportunity to taste legendary Port and Madeira releases).
I am also thrilled because I'll be moderating one of the keynote speeches: the one being given by aviation entrepreneur, novelist, Sunday Times best-selling author, radio presenter, TV actor, podcast host, flame-thrower wielder, and lead singer of Iron f*cking Maiden, Bruce Dickinson himself.
If, like me, you're a wine biz person (in any capacity), and a lifelong Iron Maiden fan, and a fan of Portugal in general, then Wine Future 2023 is something that you cannot miss. So queue up Live After Death, get over to www.winefuture.org/shop and get your early bird tickets now.
Cheers—and UP THE IRONS!