During the month of November, we have teamed up with WineFridgesPlus.com to offer you a (literally) cool giveaway!
From now until December 1, 2010, you'll get 10% off* any single-item built-in wine fridge purchase of $50 or more (*some new-fangled legalese restrictions apply, of course – we're not that good – see details below) from WineFridgesPlus.com. 
At the same time, you can also enter to win a VinoTemp single-bottle wine chiller at http://www.winefridgesplus.com/giveaways (the prize will be awarded after December 1st – check the link for full details)!
Depending on your wine storage needs, this could end up saving you up to $500 so it's worth checking out.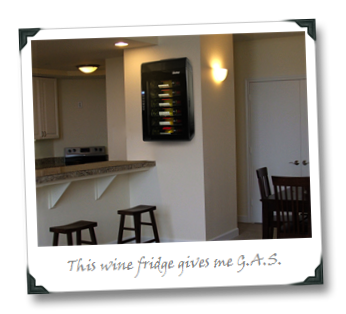 My take on wine fridges is that you're better off going high-end with a unit that controls both temperature (obviously the most important, especially for those of you without a cellar) and humidity
(fridge air tends to be dry, which can affect cork closures, though I never once had an issue with this with my relatively low-end wine fridge when I had it running for several years) – a quick look through the WFP offerings shows a few that have humidity reservoirs like this model.
All in all, I'd still opt for an underground cellar over any other wine storage system, but if you try that route in many parts of the U.S. or U.K. you will end up with a swimming pool underneath your house, so I understand the need for these things.  Some of them also pack anywhere from 50 to 200 bottles in a relatively small amount of space, which is great if you are limited in available wall/shelf space.
Another thing to ask about is how the wine fridges regulate temperature – some winemakers with whom I've discussed this topic have argued that constant small temperature swings are almost as bad for wine storage as quick dips/spikes in temperature; ideally you're looking for something that performs temperature stability in the gentlest ways possible.
The WFP item that filled me with the most G.A.S. (gear acquisition syndrome, the name we in the music biz give to that feeling that compels you to keep buying gear/gadgets/instruments/what-have-you, despite the pleas to the contrary from your inner conscience and probably also from your significant other) was this wall-mounted thermoelectric wine cooler.  That kind of thing just screams "wine badass" the same way that having a pool table screams "man cave."  No idea if it's any good (or not), I just know that the pic makes me want it (sad, really, I know).
Anyway – full details on the discount available after the jump.
Would love YOUR thoughts on using wine fridges, and if you take advantage of the discount please check back in and let us know how it goes!