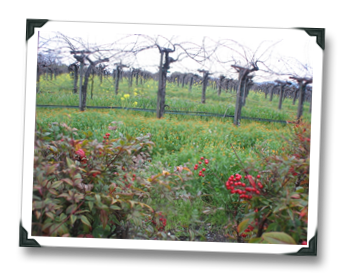 I get my fair share of wine samples, with a large proportion coming from California.  This is due mostly to proximity (regional wines), as well as the fact that the CA makes the vast majority of U.S. wine, hence the large number of CA samples stopping on my doorstep.
Most of those CA samples come with some form of wine information / tech sheets, and when they do, those tech sheets almost invariably contain a vintage report.
An utterly useless vintage report.
The vintage report is often utterly useless because no one ever says anything except that the grapes ended the vintage with optimal ripeness.
It's become a joke for me, a game almost, to see if any of these press release vintage reports would ever admit that the grapes absolutely fried on the vine this year, or that they ended up greener than an under-ripe banana. It will probably never happen.
So I decided to do CA wine PR folks a favor, and I've created a template below that can freely be used as the vintage report for any CA wine! I've taken some minor liberties, primarily to make the choices sexier, because let's face it, sex sells even when it comes to vintage reports.  If you're in PR, you can simply circle the appropriate response and not have to bother with the rest!  Anyway, you can thank me later!…