Those not getting the title reference today need to hang their heads in total shame! No wine for you!!
Anyway… remember, about a year ago, when we talked about the data behind a new wine app, Wine4.me?
Well, I'm pleased to tell you that the Wine4.me app is (finally!) available for download in iTunes.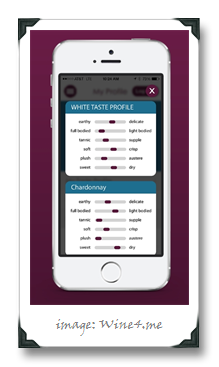 The full disclosure part of all of this is that I was paid to be one of the expert tasters on the panels that formed the basis of Wine4.me's data, and I am an ongoing contributor to their consumer-facing blog.  But they're not paying me to tell you about the app's release; I'm doing that because I'm genuinely excited to see it go live. Finally.
The bottom line is that while the mobile wine app space is insanely crowded right now, no other wine app out there (that I know of, anyway) is so steeped in data and the scientific method (we already know how I feel about that stuff, right?), so consumer-focused with a for-real value proposition (using that data to significantly increase your chances of finding a similar wine you will enjoy), and actually pops the corks on bottles themselves to get there. There also happen to be some lovely human beings involved in this project, and working with them has been nothing short of a total pleasure (and hey, it's better we highlight the work of nice people, instead of that of a bunch of douchebags, I suppose)…