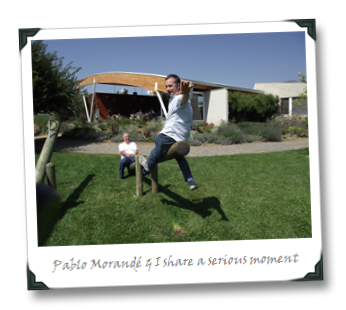 You don't really know a winemaker until you've shared a seesaw ride with him.  That's my new mantra after visiting Viña Morandé's "House of Morandé" restaurant and tasting bar (oh, yeah – and playground) just outside of Santiago in Chile.
The playground is for the kiddies, to keep them occupied while mom and dad taste some wine.  At least, that's the company line from Pablo Morandé, winemaking director at Viña Morandé.
Pablo comes off as a series, polite man; he's tall, with white-grey hair, and a matter-of-fact look about him. When asked questions, his answers are short, to-the-point, and delivered with a sort of "of course this is the answer" confidence that comes from being one of the pioneers of modern winemaking in the area.  In other words, they're hopelessly non-quotable; but who needs quotes when you're sharing a seesaw moment, right?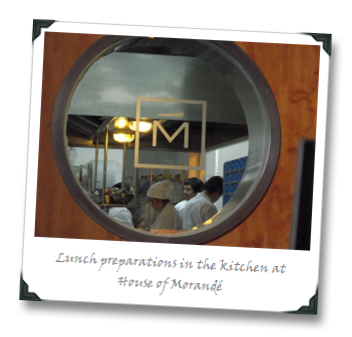 Being the pioneering granddaddy of modern winemaking in these parts is, of course, relative – it means you've been making wine since, say, 1996, and not 1896, so "grandfather" might not be totally appropriate a moniker. But when you see Pablo Morandé, I defy you not to think "grandfather." When you meet Pablo Morandé, there is no way in hell you're not going to be thinking "grandfather."
Anyway, I consider it a Vatican-worthy minor-miracle that we got Pablo Morandé on the seesaw.  But then, after finishing up a tasting and lunch at his restaurant during which he wasn't spitting, it probably shouldn't come as too much of a surprise after all, despite his serious demeanor (I'm guessing that the wines helped).
What has Pablo Morandé learned in his relatively long Chilean winemaking tenure? In summary: do less…