Sommelier and wine educator Charlie Arturaola and film directors Nicolás Carreras & Sebastián Carreras may just be putting together the most intimate wine movie yet made, and one that finally may have just the kind of reality-show crossover appeal to gain success among wine pros, wine geeks, and non wine-lovers alike.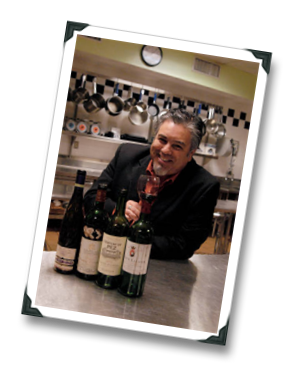 At least, that's the sense that I got from viewing the well-made trailer for El Camino del Vino ("The Ways of Wine" – with "Ways" taking on multiple nuances of meaning).
Like all promising films, El Camino del Vino starts with disaster and conflict, and promises to end with redemption. For wine pros and budding wine enthusiasts, the premise of the film is particularly terrifying (emphasis is mine):
"Charlie travels to Argentina invited to do tastings at the prestigious Masters of Food and Wine event at the Park Hyatt Hotel in Mendoza. Before the festivities begin at the Masters, Charlie is shooting a publicity spot for a wine and disaster strikes.  The combination of the pace of the shoot and a red dye used to enhance the photographic contrast and deepen the color of the wine, provoke the complete loss of his palate."
I imagine that the loss of Charlie's ability to taste wine critically echoes a deeper fear for many, many people in the modern industrial working world: What do you do when you lose the very thing upon which you rely to make your living?
I've met Charlie and he is warm, friendly, knowledgeable and approachable – exactly the kind of guy to whom you wouldn't want this sort of thing to happen.  And it didn't – not in real life, anyway.  But based on the trailer for El Camino del Vino, Charlie puts in a convincing performance, especially for someone who makes his living on wine and not via acting.  After seeing the trailers, I'm stoked to try to see this film when it gets released in August.
I caught up with Charlie last week (via e-mail and in-between trips for both of us) to briefly talk about the film and how he went about playing the part of himself.  Check out the trailer and the short interview below…