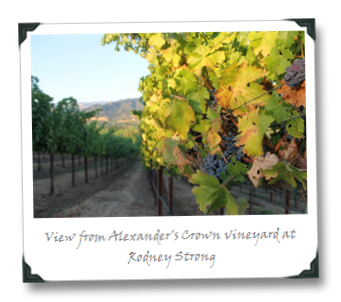 Message to Sonoma: you're no longer in your neighbor Napa Valley's shadow.
You're not the uncool kid at the dance, the next-to-last picked for the two-hand-touch football game during recess, or the slightly-less-talented and almost-as-comely sister when compared to Napa, at least not on the high-end of the vinous spectrum.
That bit of news flash will come as no surprise whatsoever to those producing and enjoying the best that Sonoma has to offer, many of whom I suspect will email me with encouraging (read: angry) words to let me know just how late I am to that party, but it might make those less familiar with Sonoma's best wines reconsider their options when next given the opportunity to sample them. And reconsider they should, because Sonoma has probably never produced high-end wines quite as good as those that they're making now.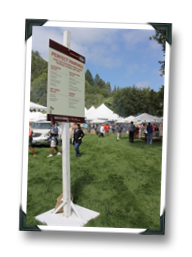 That was the main takeaway for me when I attended the 2012 Sonoma Wine Country Weekend festivities as a media guest, a multi-event held across the Labor Day weekend and culminating in an Indian-themed (yeah, I didn't get it, either) auction (their 20th) that raised over $1.6 million for Sonoma-area non-profits. Auction highlights for me included chatting about wines of character with real character viticulturalist Phil Coturri, talking with screenwriter-turned-proprietor Robert Kamen about penning The Professional (because that flik is just awesome), and drinking a bit too much of Joel Peterson's gorgeously spicy 1997 Ravenswood Belloni Vineyard Zinfandel blend (spookily, Joel had near-perfect-detail recollection of our first meeting back in 2008…).
But I found my highest highlight (if you will) before the auction event, at the "Club Reserve" area of the 33rd annual Taste of Sonoma event (held at MacMurray Ranch)… because that's where I got properly schooled in real high-end Sonoma juice…