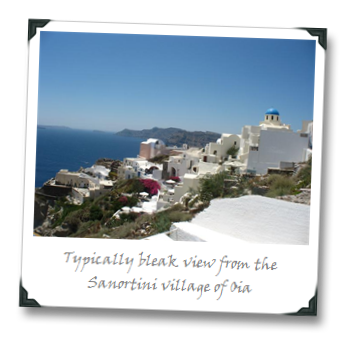 Peering out across the ancient caldera into the Agean from just about any spot on top of the beautiful Greek island of Santorini, you could be forgiven for mistaking the place for the edge of the world.
And when I say "beautiful" I don't mean beautiful in the "my backyard garden is beautiful" sense of the word; I mean beautiful in the "top ten most beautiful places on planet Earth" kind of beautiful. It might be the edge of the world, but after spending any appreciable amount of time on this one big photo-op of a rock, you might also be forgiven for literally treating as the world's edge, in so far as never wanting to travel any farther ever again.
If you'd been here in Minoan times, it very well may have seemed like the end of the world, if not its edge.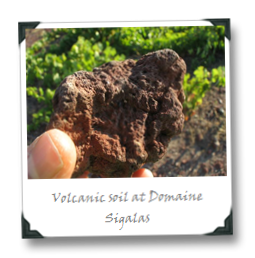 It was during this time, some 3,600 years ago, that the caldera as we know it today – possibly the world's largest, stretching some 18 kilometers – was largely formed, the result of an eruption so massive that it has been linked to the sinking of Atlantis and the parting of the Red/Reed Sea during Moses' flight from Egypt.
The resulting spew of earth and volcanic matter covered Santorini in almost 50 meters of volcanic rock and ash; for a few hundred years afterward, nothing could live there.
The effects of that massive and violent eruption are still felt today – they are directly responsible for the uniqueness and potential of Santorini's wine.
Of course, you could get a similar overview from a history book, brochure, or Wikipedia; the difference here being that I spent several days on Santorini last week, walked those stony, ashy vineyards, and tasted my way through the direct impact of the islands soil and climate…