Technically, I wasn't fired, I was laid off.  Also, it won't happen for another 14 months. And I wanted to get laid off so that I could collect a really nice severance package and take a sabbatical for a few months after it was all over, de-stress, and pursue the wine angle full-time for a little bit.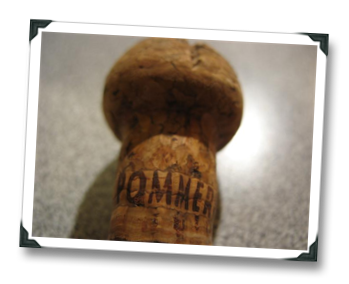 The strange part about it is that if I'd agreed to relocate I would still have a very lucrative job at the same company – but after 13+ years, I've basically had enough of that high-stress corporate environment (making a very long story very short).
Don't get me wrong, I'm having some doubts. Did I do the right thing?  Is the economy gonna pick back up?  Can I make any real money doing this wine stuff?
You know, the standard stuff: Man doesn't like shore; Man leaves shore; Man loses sight of shore; Man practically pees himself for losing sight of the shore.
So, let's just agree that the title was a total bait-and-switch deal and move on, ok?
As odd as it sounds, this was an occasion to celebrate, cholesterol numbers be damned.  So we celebrated at Dude Central, to the tune of six bottles of wine (we did not finish them), all of them from the sample pool with the exception of the first wine (which was one from the personal stash).
At this point you probably (and understandably) care more about what we drank than about my future, so let's get cracking…