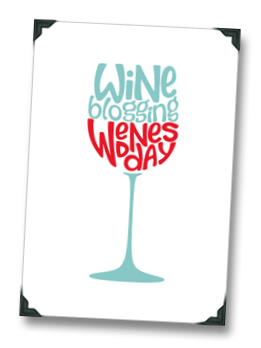 THANK YOU to everyone who participated in the 67th Wine Blogging Wednesday! 
It was a blast hosting the event, and I was mightily impressed with the high quality of the articles that were written around the theme of choosing what wine you'd use to introduce white wine drinkers to the pleasures of wed wine imbibing.  I'm gonna have to become a better writer to keep up with you people! 
Also, I should get my act together and post these wrap-ups more quickly after the event… oh well…
For those looking for an easy answer recommendation of what red to use on white wine drinkers, you're out of luck – we got a lot of variety in the answers to this March's WBW challenge.  Fortunately, many of the participants have conducted field research on willing (?) victims, so you can witness the impacts and specific results (successful and otherwise) via their posts.
I thought it might be fun to wrap-up the WBW proceedings by grouping the participating blog posts by variety / wine region / style, so that you could compare and contrast the different results within similar wine choices – which were much more varied than you might first expect from folks recommending similar wines.
So, without any further fanfare from me, here are the results. 
Ok, I lied, I have one more bit of fanfare first: If you're a wine blogger, get yourself in touch with WBW founder Lenn Thompson with theme ideas, and offer up your blog as a place to host one of the future WBW events, 'cause it's a hell of a lot of fun, and you're sure to learn some interesting shizz after reading the contributing articles!…