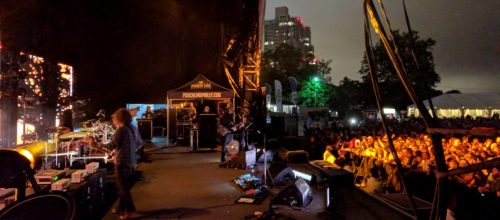 "When minds are dripping color, And there's liquid on the brain
They laugh to one another, And politely go insane"

– Primus, The Dream
Last month, I had the pleasure of (once again) checking out the funky, entertaining, and technically dazzling band Primus, as they rolled through Philly on their Ambushing the Storm tour. Primus are currently playing with fellow prog-influenced band Mastodon in support of The Desaturating Seven, an at turns raucous, pretty, trippy, and virtuosic concept album based on Ul de Rico's also trippy, gorgeous, and all-too-allegorically-topical-and-relevant-today (hey, one of the goblins is Orange… just sayin'…) children's book The Rainbow Goblins. The album is played in its entirety during the show, with vibrant and also trippily-fantastic visual accompaniment that, I can tell you from personal experience, goes down even better with a wine-altered state of consciousness.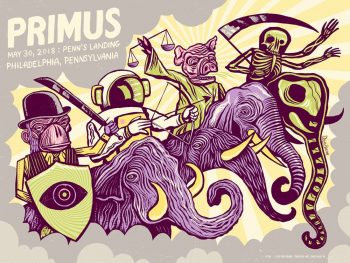 As was the case last year, I got to tag along with the VIP Package ticket-holders as a guest of Chaney Claypool, wife of Primus front-man Les Claypool and (along with Les), proprietor of Sonoma-based Claypool Cellars, who have been mentioned on these virtual pages for over eight years (holy crap!) at this point. The current tour VIP package offers a Q&A session with the band, and a tasting of some of the more recent Claypool Cellars releases; given my penchant for awesome prog-y type tunes, and my pinch-me wine-thing day job, and my music-thing side-gig, you can probably guess that I was pretty pumped to spend an early-summer-ish evening watching my various worlds collide…