By now, many of you will have heard that 2014's incarnation of Premiere Napa Valley, the annual Napa Valley Vintners fundraiser auction, broke records and brought in a haul to NVV that I think is best described as a sh*t-ton of money, times three (I had dinner with a couple of nice folks from NVV after the weekend of the event, and their collective mood could be summarized as something between kid-at-the-Crayola-factory elation and exhausted relief). PNV14's auction of rare, small-lot Napa Valley wine rarities amassed nearly $6 million, with Scarecrow's lot bringing in something to the tune of $4K per bottle.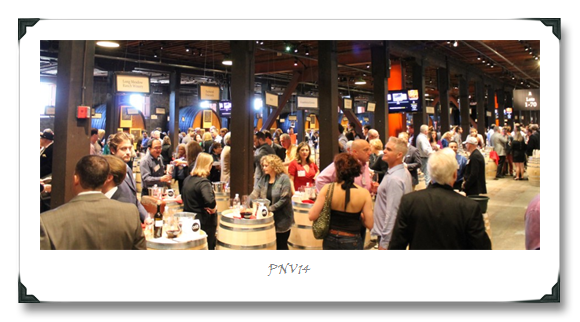 I've covered PNV, on and off, for several years here on 1WD, and for 2014's recap I've decided to play the tune again, which has a catchy-but-getting-too-damned-familiar-like-Call-Me-Maybe melody to it at this point, but with a different tempo and some funky rhythm section time signature changes, to try to keep things feeling a little fresher.
As usual, I did not taste all of the auction lots at PNV, because that is an endeavor that I view as somewhat insane, like NHL hockey goaltending (seriously… they need to be a little not-quite-altogether to volunteer for that job… just sayin'…). However, between two days of preview parties and barrel auction tasting, I did manage to sample more PNV lots than I ever have in past years. Ironically, this has made me decide to refrain from listing all of the lots I tasted with their respective ratings, and instead talk about only the lots that really moved me in some way. No ratings, no badges, just praise. It's a "Best Of" PNV14, if you will, only with me acting as the sole arbiter of what constitutes "best" in this case (hey, it is my blog, after all).
But first, a few words on Napa's 2012 vintage, which was on strong (arguably the strongest possible, given the pedigree) showcase at PNV14…