The third Joe Ginet is a bit of a torch-bearer.
He and wife Suzi preside over Plaisance Ranch, a former dairy farm, now turned organic beef cattle ranch, which also happens to be a twenty-acre vine nursery (now with over twenty varieties), and (since 1999) a vineyard as well, in keeping with the tradition of his father Joe and grandfather Joe. It's grandad Joe who lived a the-kids-are-gonna-be-talking-about-this-one-for-generations portion of this little tale or Rogue Valley viticulture.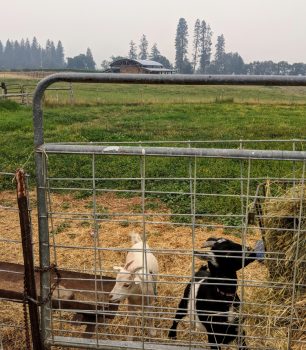 One hundred years before the third Joe Ginet planted vines at Plaisance, his grandfather Joe Ginet made his way from France's Savoie to the USA, after having been discharged from the French military, and established Plaisance Orchard near Jacksonville. About six years later, he made his way back to France to pick up his fiancee. Instead of a bride, however, a jilted Joe G. returned to Oregon alone. Well, alone apart from some vine cuttings from his family vineyards.
Not to be deterred, ol' Joe eventually did get hitched in 1912 – to a French Canadian bride that "he mail-ordered" according to Plaisance Ranch's Joe G., who now makes about 2,000 cases of wine annually from 21 different grape varieties, derived from "about 42 different selections, if you count all of the clones involved" (apparently, the third Joe G. is into complexity). One of those varieties (a Savoy specialty), in particular, is so geekily and entertainingly interesting, that I felt compelled to write about Plaisance after my visit based on that varietal wine alone…