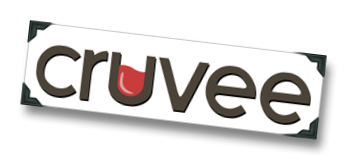 This week, Cruvee (rhymes with groovy), a firm that offers business intelligence and performance management services for the wine industry to help them mine the vast field of on-line social networking, launched an interesting initiative targeted at simplifying wine brand data across the Internet.
That sounds boring, right? 
But… it has the potential to be a huge step forward for the wine industry in terms of using technology to help master how basic information about the 6000+ wine brands available in the U.S. are portrayed on-line (rather than the technology mastering how the wine brands are portrayed).
If that sounds boring, consider that it could make your life easier when you're looking for wine.  Now, that's not too boring, is it?  If it is, you're reading the wrong blog, my friend.  Being able to make more sense out of traversing the thousands of wine brands available sure appeals to me.
I spoke to Evan Cover, Cruvee's Founder & CEO, about the initiative (called 'OwnIT'), and it has promise – provided Cruvee can score the right level of participation from both ends of the wine distribution spectrum…