Chances are pretty high that, if you're reading this (and you're reading this), you are a wine geek.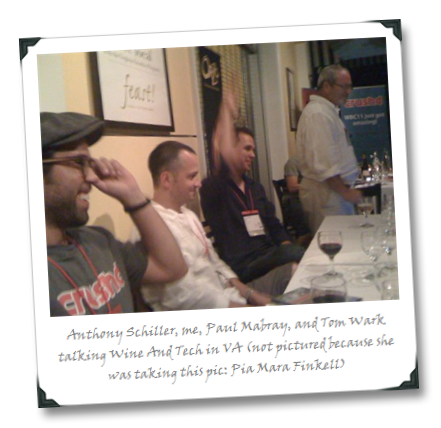 And by "wine geek," I mean that you are atop the U.S. wine consumer pyramid (that's if you're living in the U.S., of course – those of you outside the U.S. are just gonna have to play along on this one). As in, the tippy, tippy, holy-crap-it's-a-looooong-way-down-from-here, tippy-top of the pyramid.
And it doesn't even matter if you consider yourself an avid oenophile or not – simply by virtue of treating wine with any semblance of importance in your life, you've firmly entrenched yourself in wine-geek-out territory, at least when compared with the general consumer-going public in America.
And don't worry about it…. because it's okay.
In fact, I'm going to explain why that's not only okay, but that you ought to revel in the fact that you are in the upper echelon of the wine-buying U.S. public. In fact, I'm going to explain why it's downright awesome.  After a bit of exposition, of course.  C'mon, you think I'm gonna let this thing go under 1300 words?  Are you nuts?
It all came to me after day one of the 2011 Wine Bloggers Conference, during a steamy, 8-billion degree, 5000% humidity evening in downtown Charlottesville (I might have exaggerated that last bit), in which a bleary-eyed (due to travel-, conference-, weather-, and wine-induced-fatigue) yours truly took part in an off-premise "fireside chat" on the topic of Wine & Tech, which eventually turned about as heated as the sweltering northern Virginia night.
The event was organized by wine industry think-tank group Vintank and Crushd (the team behind a newly-released iPhone wine-journaling app). Thankfully (since most of us were already melting through our clothing) there was no actual fire was lit at the host venue (Orzo Kitchen & Wine Bar), and to assist (as if we needed it) getting our tongues wagging and opinions flowing, there were several interesting Rioja wines being poured courtesy of Vibrant Rioja (I can now attest personally to the tastiness of a well-chilled 2010 Marques de Caceres dry white Rioja on a stiflingly sultry Virginia Summer evening, by the way)…