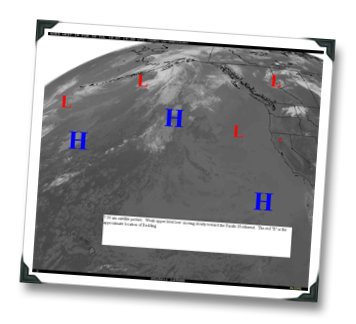 It's not really a deep freeze, of course – it's simply been a wet and (very) mild Summer in Northern California.  Just about anything with leaves that produces fruit was weeks behind schedule in terms of ripening. If you scan the 'global interwebs' on the topic, it might strike you that the sky is about to fall with a thud on the entire wine business in Napa and Sonoma.
But most of the Napa and Sonoma vintners to whom I've spoken in the last few weeks don't seem all that worried.  Which is a good thing, since the rest of the wine world was worried enough for all of them put together.
Certainly grape growers, already under pressure from the economic downturn, are feeling the heat (so-to-speak) about the late ripening, even if most of California's residents aren't.
Here on the Right Coast, we were baking as if in an oven for the better part of the Summer of 2010, and I enjoyed the cool breezes that came in recently on the heels of some long-overdue rainstorms; and with them, a breath of fresh air about the whole N. CA 2010 vintage doomsday prophesies, courtesy of Ed Thralls over at WineTonite.com.
In a (fairly) recent post, Ed did a little bit of comparative analysis on the 2010 vintage thus far, and came up with an interesting conclusion…