The Most Interesting Wines of the Year – some of the more thought-provoking discussion here on these virtual pages have come courtesy of this annual list, compiled with a not insignificant amount of effort on my part in looking back on the crap-ton of wines that I had the pleasure (mostly, anyway) to have tasted over the last twelve months.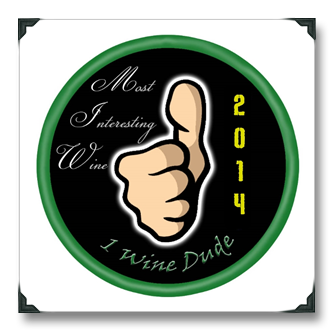 2013's incarnation of the MIW list was expanded, and broken up into two parts (you can read Part 1 and Part 2 here). Regrettably, I did not have the bandwidth to offer an expanded list for 2014, so I'm reverting back to the Top Ten format for this go-round. Once again, the list offers some surprises (three Chardonnays? WTF?!??), and many wines at high-end price points (you ought to be used to that by now, right?). Napa Valley, the U.S. South, Sonoma Coast, Portugal, Oregon, Italy, France, Hungary, and Spain are all represented herein (some more than once).
As for the selection criteria, once again nothing has changed in this incarnation of the MIW list: these are not the "best" or "highest rated" wines of 2014, they are the wines I tasted from 2014 which most stuck with me during the entire year, those that I felt offered the most geeky, thought-provoking experiences. Please note, these are not necessarily wines released during the year, they are releases that I tasted during the year. Also, I once again attempted to select only wines that you'd have at least some modicum of hope of obtaining. Reactions, whether of the bitching/moaning variety or the exaltation variety, are of course all welcome.
Enjoy!…