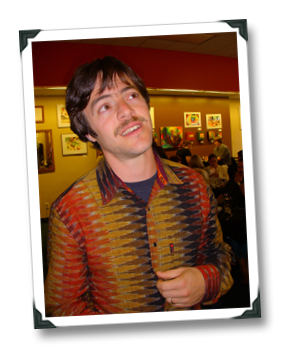 Following is a guest post from Chicago-born poet and food-and-travel writer Matthew Gavin Frank, who is, by the account of any reasonably sane person, a very interesting guy.
Frank has, at turns, held the following jobs:
proprietor of an Alaskan breakfast joint
menu designer for Julia Roberts's private parties in Taos
sommelier for Chefs Rick Tramonto and Gale Gand in Chicago
instructor of creative writing to undergraduates in Phoenixa
poetry teacher to soldiers and their families near Fort Drum in upstate New York.
I told you he was an interesting character.
If that doesn't totally sell you, this probably will:
Frank has just released the book Barolo (The University of Nebraska Press, 2010), which, as he described it to me, is "about my illegal work in the Piemontese Italian food and wine industry," during which he spent six months "living out of a tent in the garden of the local Pittatore farmhouse."
Frank's guest post is excerpted (with permission) from Barolo (around $17 at Amazon.com), and describes his first meeting with Piemontese vintner Luciano Sandrone, who sounds like the Italian version of Wolverine.  I think you'll enjoy it as much as I did, though I suppose that we're going to have to get the book to find out how what happens next in this intriguing tale…