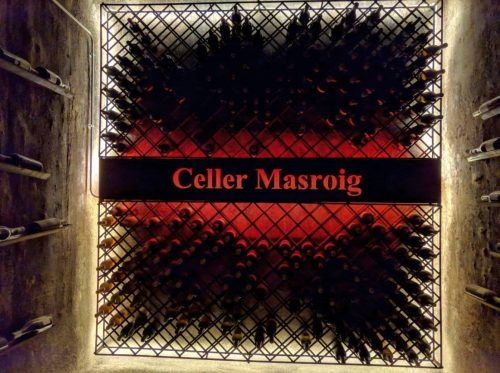 In the lower-ish (we're still talking about 400-or-so meters of elevation) valley of Spain's sunny Montsant region sits a small town (ok, village) of El Masroig.
El Masroig is quaint enough to be named (in Catalan, of course) "red country house" (most likely from the red clay soils that dominate this area of Priorat country), and small enough to sport a population of about 500 people, the vast majority of whose families live off of the farming of grapevines and olive trees.

In even quainter non-ironic fashion, El Masroig is home to Celler Masroig, a winery founded in 1917 as a co-op that's now run by just over 25 employees, and – somewhat ironically given all of the above – is easily one of the largest producers in the area at five hundred thousand bottles per year, farming from about 500 hectares of vines.
Even more ironically, given their size, at the time of this writing Masroig has yet to gain a sales foothold in the States. That's a shame, and is a scenario that needs quick correction, because they're making the excellent crafting of one of the wine world's most underrated red grapes – Carignan – look downright easy…