Here's something that you probably didn't know:
Asia is now such a powerfully driving force in the marketplace for fine wine, that American collectors have lately been forced to bid bid in Hong Kong for the wines they they really want.  Which means that more and more rare fine wine is on the move (and therefore vulnerable), both from Europe and California to Hong Kong, then back to the U.S. when (or if) those American collectors score the winning bid.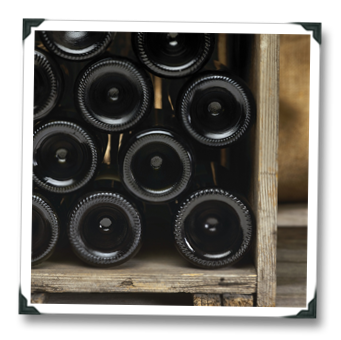 That's just one of the insights that you might glean from our latest interview, which comes to us from an area of the wine world that, like some kind of mysterious dark matter, is seldom-if-ever-seen but exerts a potentially huge influence on the universe of wine wine world.  This strange influencer? The world of fine wine collection and investment.
Few people know how to navigate this mysterious world as well as today's interview guest: Katja Zigerlig, who is AVP of Fine Arts, Wine and Jewelry Insurance for the Private Client Group division of Chartis. In her role, she oversees the strategic growth of the "private collections" insurance portfolio for Private Client Group.  Much of her time is spent advising those clients on shipping wine around the world, inventory management and proper cellar management – exposing her to what are likely some of the largest and most expensive private wine collections on Earth.
Ms. Zigerlig has almost two decades of professional experience in the world of collectible art and wine. Prior to joining Private Client Group in 2004, she insured private art and wine collections, museums, galleries and exhibitions for AXA Art Insurance Company. She has a B.A. and M.A. in art history, specializing in twentieth century art (Dude's personal favorite period), but her experience with fine wine comes via viticulture study at UCLA, and extensively touring Napa and Sonoma wineries. Ms. Zigerlig has gone on to teach courses on wine collecting, and you can find her quoted in recent CNBC and New York Times articles on art and wine collecting.
Ms. Zigerlig is also a good sport, as you'll soon see in her answers to some of the more colorful questions that I posed to her (you know me… can't take me anywhere, really…), and she has a thing or two to tell you about protecting your own budding collections.
Anyway, enjoy this rare glimpse into the world of rare wines!…