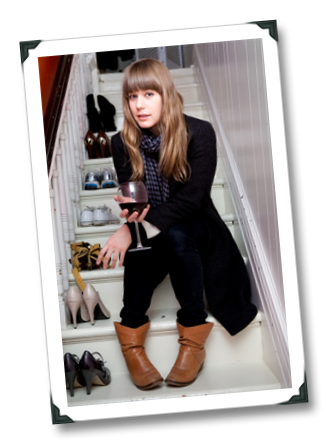 Reading Corked: A Memoir, you may find that you don't much like author Kathryn Borel.  And it will probably have nothing to do with her being a Canadian (sorry, Canada… just poking fun at you because you won all of those Olympic hockey gold medals…).
She is, by her own fearless admission, not the best of traveling companions. Neither is her father, with whom she travels to some of France's most famous wine regions in an attempt to connect more deeply with him while they still have time together on this planet.  Even a healthy proportion of the storied French wine producers that the Borel clan visit in Corked are portrayed as, to put it mildly, difficult.
Corked isn't about wine appreciation, but it touches on the topic frequently and views it obliquely, as if through a funky, tilted lens; it circles the topic as if both wine and Kathryn were old cats in some new territory – familiar, but with a sense of fight-or-flight caution.  Let's put it this way: Kathryn describes her new book (also her first) as being about "wine, France, my father, existential dread, and death."  So you know the viewpoint on wine is going to be different.
As it turns out, wine plays a minor, but important, role in Kathryn's sometimes hilarious, sometimes quirky, sometimes painful recounting of her journey through French wine country – at turns a vehicle for connectivity, and an insurmountable and intimidating barrier.
And it's exactly because of that unique viewpoint that I was so stoked to read Corked and to interview its author (if you need further convincing of Kathryn's unique view on life, just check out how she introduces Corked on video, or visit her craftily quirky – or is that quirkily crafty? – blog).
If Corked reveals a truth about the human condition, it's that coming to a shared understanding as adults – to a place where we can truly appreciate one another – isn't always as simple as sharing a glass of excellent vino; sometimes it takes a gut-wrenching rite of passage.  That probably mirrors the relationship some of us have with wine at one point or another in our lives.
Read on for the interview, which is mostly full of wine-related topics but, thanks to Kathryn, is totally full of awesome – just prepare to be entertained, a little moved, and a lot impressed by his woman…