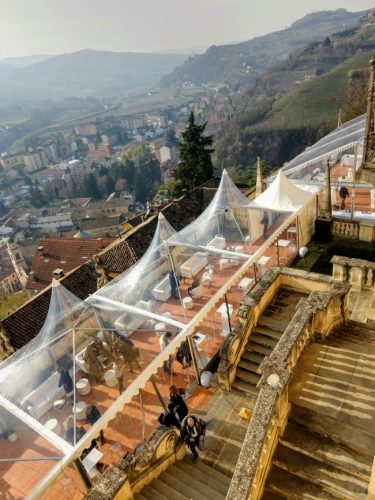 About ten minutes or so into Walter Speller's presentation on Moscato d'Asti, I realized that I was some kind of idiot.
Speller's masterclass was part of a presentation given to media guests gathered at the bucolic Castello Gancia, smack dab in the heart of Asti and a focal point of the area's recent UNESCO designation. It's the kind of place that you imagine in your dreams of what Piemonte would be like (17th century architecture sitting atop gorgeous rolling hills… that sort of thing).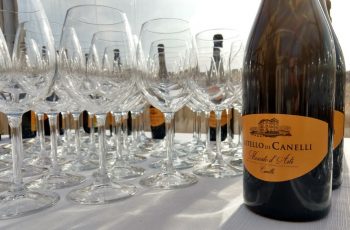 Anyway, it only took me about ten minutes into that masterclass for the cold water of facts to jolt me out of any residual dreamlike morning Piemonte trance into the realization that just about everything that I thought I'd known about Asti's boisterous vinous calling card was, basically, absolute wrong. I'm betting that most of you reading this have gotten it wrong, too; the simple truth is that the simple pleasures of Moscato d'Asti – hands-down one of the dead easiest wines to enjoy – belie complexities that are pretty friggin' serious.
I'm not talking about Moscato's complexity in the nose, either; though a good argument could be made that, in terms of volume of aromatic compounds, Moscato Bianco is one of the most aromatically complex grape varieties in the world. But I am talking about… well, just about everything else that goes into making a finished, drinkable Moscato d'Asti product…
Read the rest of this stuff »