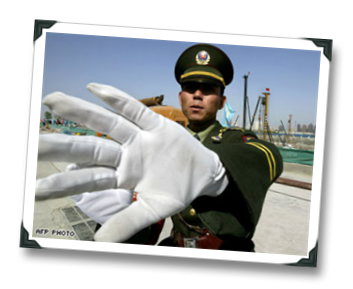 Asia, as most of you are already aware, is THE NEXT BIG THING in wine consumption.  China, of course, is the current big thing in Asia, which means that the Chinese market is THE NEXT BIG THING in wine consumption.  So big, it must be stated IN ALL CAPS!
This is not news – it's all over the place in print and on-line.  Most of the talk of the Chinese market in the wine community is cloudy, amorphous, and short on understanding of the real scope of the potential dollars involved.  And the real scope is real, real BIG.
Here's a recent quote from Wines-Info.com on Chinese wine consumption trends, to give you some perspective on what a bold, capitalized and italicized BIG represents:
"The current situation in China is that domestic wine production doesn't meet its market's need, which has resulted in surge growth of imported wine. Statistics show that imported bottled wine to China has increased 2368% since 2002 to 2009. With bigger number of Chinese enterprises joining to wine importing business, more foreign vintners and wineries from France, Italy, Spain, Australia, U.S., Chile, Argentina, etc. also step into Chinese market, sharing the hope of wine bonanza in China."
No, that's not a typo. That's an increase of over two thousand percent of wine coming in from other countries to fill the demand created by the emergence of a bona-fide middle class in the Chinese economy. In less than ten years. YOWZA.
My bruthah-from-anothah-muthah Jeff Lefevere over at the award-winning GoodGrape.com, recently highlighted some of the Chinese wine market numbers – and they're similarly downright shocking:
"It's anybody's guess how China will impact the domestic wine business, but we know that the existing auction market and Bordeaux futures are largely being driven by the Chinese. According to reports, US wine exports to Hong Kong totaled $49 million in 2009-2010.  And, it's been said that the U.S. wants to be the number one exporter of wine to Hong Kong and mainland China."
That's a fair chunk of change – and an impressive commitment by the U.S.  And one in which I think they should be deeply cautious, because our businesses are so busy looking at the dollar signs that they aren't seeing the imprisonments, tortures, and executions that made those dollar signs so big…