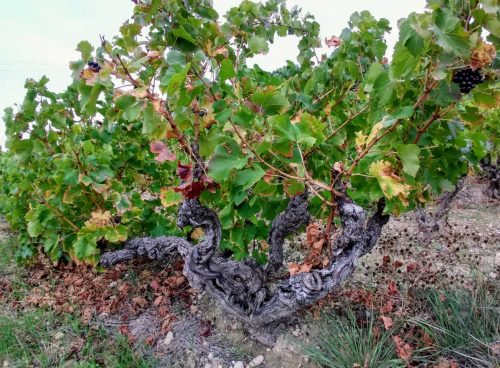 Well… I'm in the unenviable position of having to date myself.
Embarrassingly (not because of my age, about which I mostly don't care, but because of my obvious lack of knowledge), I knew little about the Rasteau appellation prior to visiting it on a recent Rhône media jaunt, aside from the fact that it was the home of some bad-ass Vin doux naturel sweet wines (which were permitted under the Rasteau AOC since the 1940s). Ok, more like I knew nothing about the appellation outside of its VdN wines.
But the area has been making its dry red wines based primarily on Grenache, with Syrah and Mourvèdre playing heavy roles) under the Rasteau AOC for nearly two decades now, having been approved in 2010. That's a long enough time that a self-professed wine pro type should have known something about it, but in the relative Rhône timeline is recent enough to force dry Rasteau producers into a market game of catch-up.
And catch up they have. Rasteau's best producers are doing well by their appellation's new-old identity, now exporting over 40% of their collective production. There's a bit more soil variety in Rasteau than in much of its neighboring Rhône AOCs, to the point where its wines have enough going on to mark them as distinct.
Specifically, Rasteau reds are, as Domaine Combe Julière's Laurent Robert put it during my visit, "Big character" experiences. "Spicy wines; well-concentrated and powerful, but with elegance." This was a sentiment echoed by other vintners and proprietors in the area. Réjane Pouzoulas of Domaine Wilfried had this to say when asked about Rasteau 's typicity: "You can have full-bodied wine, of course; but with finesse."
"In Rasteau, you can have wine that can age," remarked Lavau's Benoît Lavau. "The appellation has the potential to do whatever you want. It's always [about] the balance between tannins and acidity." He went on to describe their wines as "sunny and strong!" That's an impressively consistent set of responses based on Rasteau's new-ish identity; either that, or an equally impressive effort of coordinated marketing planning. Based on my tastings, I suspect the former…
Read the rest of this stuff »