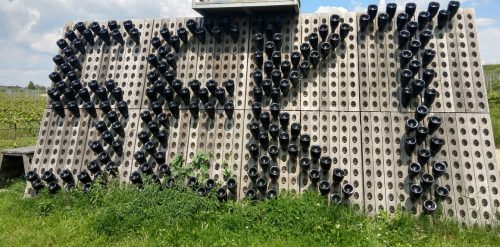 Earlier this year, I happened to get invited to the 2019 Austrian Wine Summit because, well, I'm just that kind of lucky fellow these days. Since one should almost always begin with bubbles, it seems apt that my first foray into an Austrian wine feature would be about the official changes to their sparkling wine quality pyramid, and also end up being the kick-off piece for my new gig contributing to the Napa Valley Wine Academy's online content stream.
You can head over to the NVWA website to get the skinny on the new Austrian Sekt designations, its history, and what it all potentially means for the fine wine sparkling import markets. You'll want to hit that article first so that you get the context of the new Sekt pyramid levels, and because you're just that kind of informed person who digs learning and not just drinking, right?
As for what the latest developments in Austria's Österreichischer Sekt mit geschützter Ursprungsbezeichnung (g.U.) means for your mouth, I did have my boots on the ground, tasting through several examples in every level of the Sekt g.U. pyramid. In a Sekt vineyard. In the Weinweg Langenlois, which sports a panoramic vineyard viewing platform, riddling rack, charming little tasting huts, and a couple of hammocks. Go ahead and hate me, I even hated myself for a few minutes after experiencing that embarrassment of riches (if it's any consolation, it did rain on us, cutting short the tasting by about five minutes… ok, forget it…).
Anyway, here are the highlights…
Read the rest of this stuff »