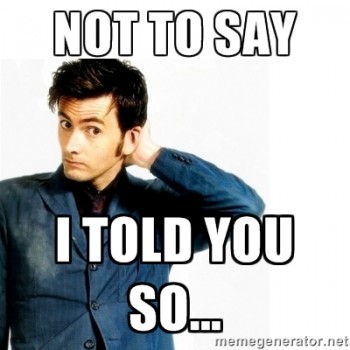 One of the staples of my recent speaking gigs to wine marketing types has been that wine, having achieved extraordinary success in the USA in recent years, are now a big target. A small example:
During a speaking gig at Taste Washington, I remember seeing the beer brand stands at the event and laughing to myself. Someone next to me at the time (who was involved in the organization of the event) asked me what was amusing me, and I answered "the beer stands."
"But why are they funny? They're great sponsors!"

"I'm sure that they are," I answered, "because this is one of the cheapest and best ways for them to steal wine customers that I have ever seen!"
I've been preaching (let's call it what it is, after all) for the last couple of years that everyone is going to be gunning for wine: beer, spirits, coffee, pretty much all beverages. That's because once you reach the top – which wine has, in a very real sense, done – everyone can see more of your ass, and it becomes a nice, large, juicy sales-acquisition target.
For the impatient: the bottom line is that the a declining US wine consumption has been totally predictable for the last 3+ years, and the efforts required to reverse it have been around for just as long, and (it's absurd that I even need to type this next part) it's not the fault of the changing wine buying demographic for wines under $20.
For those wishing for more detail: we now have two interesting canary-in-a-coalmine examples to consider that suggest that is actually what is happening….