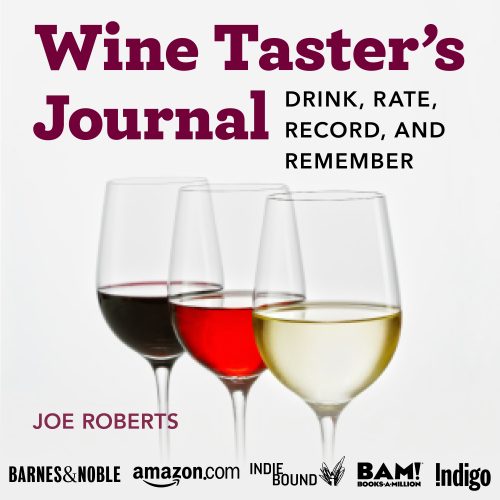 Holy crap!!!
I am tickled pinker than a Côtes de Provence rosé to tell you that the first of my two (yeah, two) upcoming books is now available for pre-order, to be released on July 7, 2020!
For reasons that will be obvious from the title, Wine Taster's Journal: Drink, Rate, Record, and Remember by yours truly is being released in portable paperback form for $10.99.
This little gem is meant to accompany you during your wine tasting, and now competes with something like 10,457,632 different wine journals currently on the market. Mine, of course, is better than all of those because you know me, right? Right?!??
Anyway…
This first release is part of a duo, an amuse bouche to the 1WD book main course: Wine Taster's Guide: Drink and Learn with 30 Wine Tastings which will also be available for pre-order shortly (more on that soon)…