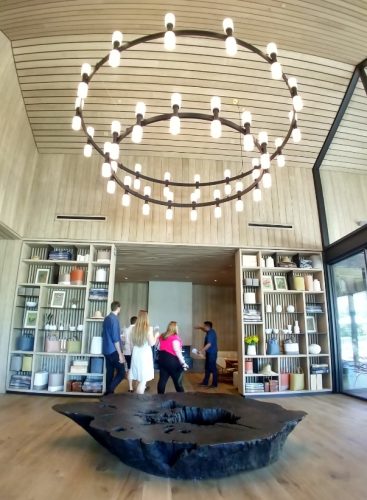 There's nothing like a good scandal to encourage a hit of the reset button.
Or, in the case of Sonoma's venerable Flowers Winery, it's more akin to just hitting the next-phase button.
Flowers has always seem to operate a bit under-the-radar by upper-tier California wine brand standards; which makes sense, considering that founders Joan and Walt Flowers were Bucks County, Pennsylvania folk who just happened to fall in love with the Sonoma Coast area. By the close of the `80s, the Flowers saw an ad in an issue of Wine Spectator for available land in an area that most people cautioned them against using as a vineyard. But they saw potential there above the fog line, made the purchase, and, as history in the bottle has mostly borne out, it turns out that they were right.
The scandal part comes not from the Flowers, but stems tangentially from the fact that in 2009 they sold the brand to 2009 to Huneeus Vintners. Yeah, that Huneeus Vintners. The one until-recently headed by Agustin Huneeus, Jr., who was caught about as guilty as one can be caught guilty in the recent college admissions bribing scandal.
According to Flowers, the Huneeus Vintners board is (understandably) more involved these days, after Agustin Huneeus Jr. was speedily sped out, and his father stepping in to retake the company reins. Flowers, due to its size in the Huneeus portfolio, acted with a good deal of autonomy through it all, being in, as one employee there put it, "the outer reaches of the solar system" within the parent company. And so Flowers went chugging right along, opening up a new Healdsburg tasting room, and basically just making the same thought-provoking, scandal-free stuff they always have. Speaking of which…
Read the rest of this stuff »