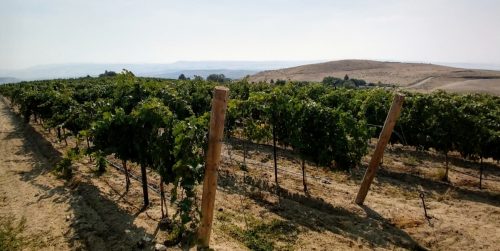 Among Idaho's state slogans and motto (which have included Esto perpetua, "Great Potatoes," "What America Was," and "Tasty Destinations,") was the phrase "Not California."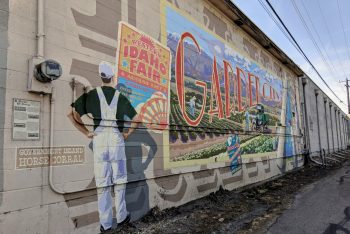 There's a slight air of desperation and defiance in defining your identity in the negative; though in the case of Idaho's budding wine production scene, it's not entirely inappropriate: despite 150+ years of winemaking history, this is a state whose first AVA (Snake River Valley) was recognized less than fifteen years ago (and is probably more famous for Evel Knievel than it is for wine). Idaho's other two AVAs – Eagle Foothills and Lewis-Clark Valley – are less than five years old, and one of those is a sub-AVA. Despite its visually stunning expanses, the state has a mere 1300 acres of grapes planted, almost all of it in the Snake River Valley, and is home to just over 50 wineries (for some perspective: California has about 4400).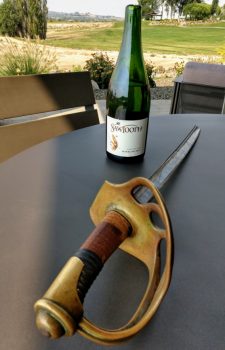 We can forgive Idaho for having a bit of a petulant-attention-seeking-middle-child chip on its wine producing shoulder, because there's little reason that the state can't make very, very good wines. Formed from ancient volcanic and flooding activity, Idaho's soils are sandy, sedimentary and well-draining, and its climate is dry with cold winters; all of which are good conditions for reducing pest and disease pressure for grape vines (and in some cases, allow the vines to be own-rooted).
Actually, there is one very good reason why Idaho wine doesn't get the media luv right now: there simply isn't enough of it. As Idaho Wine Commission Executive Director Moya Shatz Dolsby told me when I visited the state last year, "our biggest problem is that we don't have enough grapes."
Following is a (very) brief overview of the wines that stood out the most to me during my Idaho travels. There are, I think, three basic themes that, like Idaho's famous rafting rivers, run throughout the best of their vinous experimentation: a sense of purity (possibly helped by the lack of a need to graft on to American rootstocks), a pioneering spirit (sometimes to a fault), and a diversity that few American wine regions can legitimately claim to be able to match…
Read the rest of this stuff »