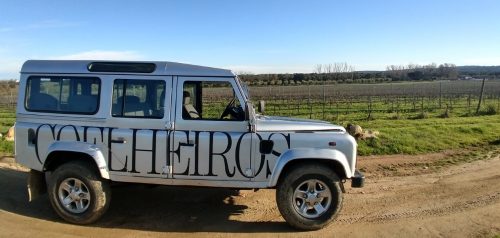 Among the 800 hectares of property upon which Alentejo's Herdade de Coelheiros grows walnuts and cork trees sits about 50 hectares of vines. Though their history date back to the mid-1400s (as a hunting estate), those vines that source Coelheiros' modern wines were replanted over 500 years later, in 1981.
That's because under Portugal's dictatorship, the region was designated to grow grain, rather than to adhere to its ancient tradition of the vine.
Winemaking in Alentejo has a rich history, of course, but interestingly for this formerly remote area in Alentejo, wine consumption was local; after all, its residents weren't likely to get vino from anywhere else for the better part of 400 or so years.
Colheiros has a head start on much of Alentejo when it comes to the region's modern New Renaissance: along with Esporão, they were one of the first wine companies to reinvest in the region after the fall of the Estado Novo. And, apparently, the time has come to reinvent themselves yet again…