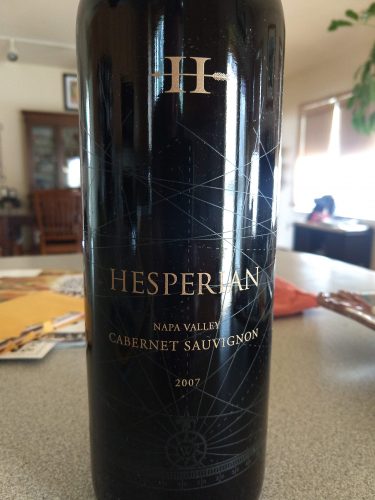 In this edition of our sipping during the time of SIP (Samples In Progress, during Shelter In Place), we're setting the Wayback machine for 2004, 2007, 2010, and 2016, as we go back in time and into the samples pool with Napa Valley's perennially misunderstood Hesperian Wines.
I was provided this in-home vertical tasting opportunity because Hesperian had been following my lockdown advice for wineries even before I made it, offering specials/discounts on direct sales of their library wines to loyal customers.
Hesperian is the labor of love of Philippe Langner, who turned his love of wine into a stint at Château Clarke in Bordeaux, and then turned that experience towards winegrowing primarily in the Kitoko Vineyard on Napa Valley's Atlas Peak. For just over fifteen years, Langner has been gaining some devoted fans while simultaneously sometimes pissing off wine critics with his small-batch (typically under 300 cases) production of premium Cab.
Did he piss off this critic? Well… read on…