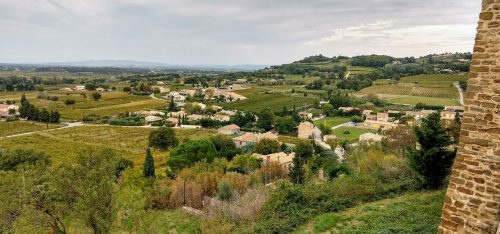 No one could accuse the Southern Rhône cru Cairanne of rushing into things.
For much of its history, Cairanne seems to have been metaphysically hiding from the fine wine world behind its own rocky outcrops. While technically part of the Côtes du Rhône designation since 1953, it took Cairanne 87 years to reach cru AOC status, the aim that originally brought together several of its local growers to establish a regional Cave Coopérative back in 1929.
In the last three years, however, Cairanne's best producers have been making up for lost time. In a first for France, their cru regulations specify sulfite maximums, along with banning the use of herbicides, and requiring hand-harvesting of the grapes grown from its garrigue-surrounded, clay-and-stone soils. "Now we are lucky," noted Domaine Brusset's Laurent Brusset when I visited the area on a media tour, "it's a nice picture for the next generation."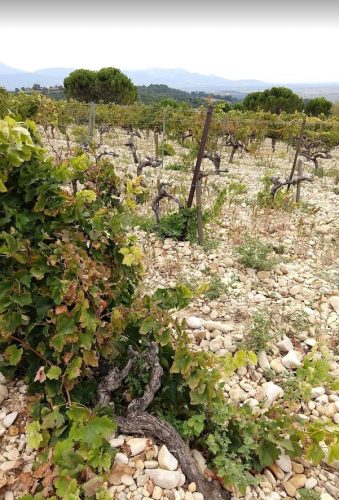 You probably have yet to hear much about Cairanne, but if you're a lover of Southern Rhône Grenache-based reds (which must encompass 50% of the blend), or even the occasional Clairette-based white sipper (a mere 3% of the area's production), you owe to yourself to get more closely acquainted. Cairanne has a defining quality, but it's something almost ethereally illusive.
"There is something common [about Carianne with respect to the S. Rhône]; different, but common" noted Domaine Roche's Romain Roche. Denis Alary of Domaine Alary describes it more succinctly: "Cairanne is elegance and finesse, always." Generally speaking, I agree, as you'll see below…
Read the rest of this stuff »