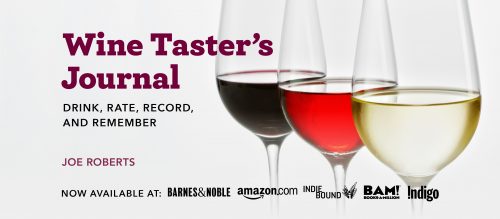 Yesterday, the first of my two new books officially became available. You can now have Wine Taster's Journal: Drink, Rate, Record, and Remember shipped right on over to you, no waiting!
Technically, this is the second of my two new books, as it's the companion piece to  the much longer Wine Taster's Guide: Drink and Learn with 30 Wine Tastings. I've no idea why the Journal was released before the Guide, though certainly it can stand on its own and doesn't require the Guide to be a useful tool  itself; but I'm not a book publisher, so I'm going to just shut up about it now and trust the people who know a lot more about it than I do.
Additionally, I'll be popping the corks on something nice to celebrate the fact that during pre-orders both the Journal and the Guide have, at various points, hit the #1 and #2 slots for Amazon's Hot New Releases in the Wine Tasting category.
Pretty sweet!
If you grab a copy, my publisher and I (but mostly my publisher) would love to have you write a review of the book on Amazon (excellent chance to  heckle me there)…