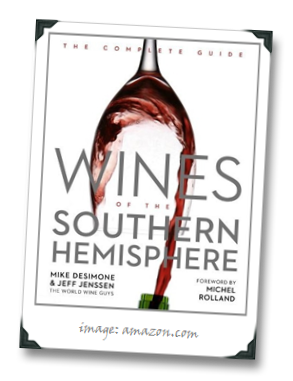 My friends the World Wine Guys (aka Mike DeSimone and Jeff Jenssen) have been busy lately, it seems.
First, they publish the Fire Island Cookbook just in time for Summer, and now that Summer is coming to a close they're already back on the shelves with another well-executed tome, Wines Of The Southern Hemisphere (Sterling Publishing, about $24).
I'm not sure how they did all of this, but I am starting to strongly suspect that illegal human cloning is involved, because the work that seems to have gone into these releases is bordering on astonishing.
I like the book, and since I received two sample copies (not sure how or why that happened), I've decided that we'll give away TWO copies to two (separate!) lucky 1WD readers…