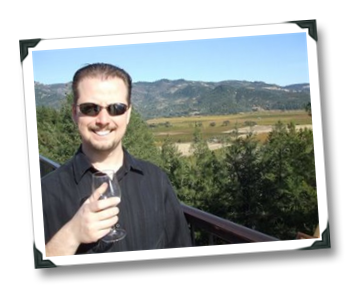 Back in April I wrote about my perception of the intended audience of wine blogs and wine writing, which at times seemed (to me) to be other writers and bloggers instead of wine consumers.  In that article, I also postulated that some of that "inbred writing" was a good thing, because it meant that a good portion of wine bloggers were in fact wine consumers who were sharing their experiences on-line with other wine-blogging consumers, and that this would ultimately have a positive impact on the wine industry as a whole.
I also offered up one example of such an uber-consumer, The Wine Whore:
"Take someone like The Wine Whore, whose blog unabashedly exists solely on the premise that it will feature a wine review in exchange for receiving a sample (no guarantee it will be positive, thankfully).  A lot of people (especially wine writers) will probably hate that idea. I love that idea."
Reaction to The Wine Whore blog has been mixed, especially within the wine blogging community itself.  Some view the premise as an affront to wine writing.  Others think the idea is a well-needed smack-in-the-face to an industry that too often takes itself far too seriously.  I sit squarely in the latter camp.  Usually.
I caught up with Randy Watson, the man behind The Wine Whore, to see how the blog was getting along nearly six months into its young life.  In summary: pretty well, despite its detractors.  Randy's twitter account numbers nearly 6,000 followers, and he has a sizeable friend base on facebook as well – and no, they're not all wineries and PR folks…
Check out the interview with Randy below, and share your thoughts on whether or not The Wine Whore is a bane, or a thing of beauty…