Last week in my continuing saga as judge in the Georges Duboeuf Wine Book of the Year Awards, we took a look at the finalists that didn't make my cut into the "top three" votes for the award (and gave away a copy of Charlie Olken's excellent New Connoisseurs' Guidebook to California Wine and Wineries in the process).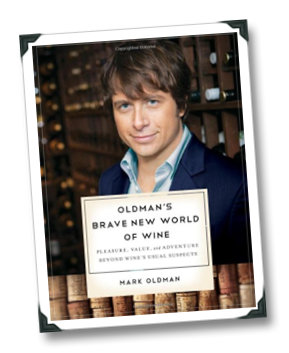 This week, we're going to look at the three that did make that cut, with my explanations as to why I chose them, exactly as I reported them to the folks running the GD awards this year.  They're listed after the jump in descending order, ending with my personal #1 pick for the award.  The official winner will be announced next week at Duboeuf's annual Beaujolais Crus preview in New York on May 24.
This week, we're giving away a copy of one of those 'top three' books – Mark Oldman's Brave New World of Wine: Pleasure, Value, and Adventure Beyond Wine's Usual Suspects!
Same drill as last week, people: you comment, and in one week I'll randomly select a winner from the list of commenters!
You can see exactly where Mark's latest release fell in my top three after the jump (for more on Mark, check out the interview I did with him back in October) – to make a long story short, his latest book kicks all kinds of wine learning ass. The main reason I picked Brave New World of Wine as one of my three finalists, however, was because Mark's book reminds us of something that I think we spend too much tome forgetting – inherently, wine is supposed to make us happy; it's supposed to bring joy, delight and (at the high end) some artistic measure to our days.
Do we miss the trick too much, and too often forget about the joy that wine is supposed to bring to us? Shout it out in the comments for a chance to win!
Enjoy – and good luck!…