I first met Master Sommelier George Miliotes during  a press dinner at the Cherry Hill, NJ location for Seasons 52 (for whom George holds the beverage director chair).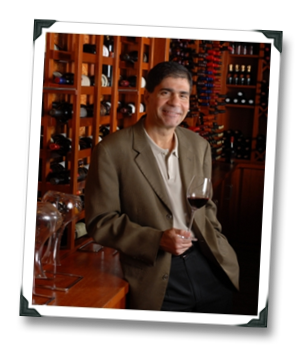 George is a down-to-earth, affable guy with a clear passion for sharing the joys of our favorite beverage, and he has a wry smile that came out whenever I talked with him about wine; it's the kind of smile that suggests that he knows some great insider information, the kind of smile that says "yeah, well, just wait until you hear about this…"
During the press dinner, I sat at the far right-hand corner of a table filled with a handful of journalists and "seasoned" Seasons 52 frequent customers.  George, directly on my right at the head of the table, picked up on my intense wine geekiness during the dinner and for a while I more or less monopolized his attention as our serious wine geek antennae came out and we spoke the enthusiastic but often obfuscated language of those for whom wine knowledge has become a borderline obsession.
In other words, it was great, and I instantly liked George.
I thought it would be fun to pick George's brain about the life of an M.S., what it's like to put together a wine list that has to pair successfully with a menu that changes frequently and incorporates different local ingredients by location, get his insights on blending wines for Seasons 52 and see what he thinks of important trends in the industry.
Hope you all agree about the fun part – and enjoy!…