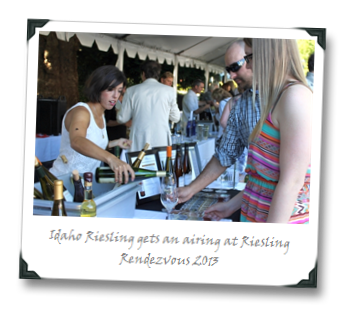 You'd think that, as a self-professed Riesling freak, I'd have been in a Happy Place that was damn near orgasmic in attending the 2013 Riesling Rendezvous in Seattle, as a media guest of the organizers.
And you'd be right, of course. For Riesling lovers, this was "I'd better go change my pants again" kind of tasting event, with Riesling stalwarts (and their wines) assembled from all over the globe (with the oddly notably exception of Alsace, of which not a drop was poured over the weekend).
But that's not a good story. I mean, as tear-enducingly, soul-achingly good as some of the Rieslings from Reichsgraf von Kesselstatt, Robert Weil, Dr. Loosen (the good doctor Ernie was in the house at RR, by the way) and A. Christmann can be… is it really that interesting to tell you that they're still tear-enducingly, soul-achingly good? Not really, methinks (now there's a word that doesn't get enough airtime these days!).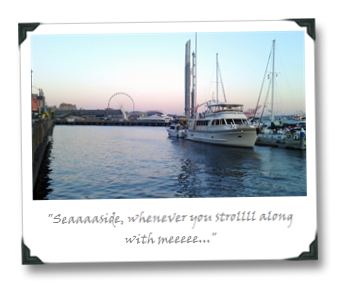 No, the story is about the Rieslings that aren't quite as tear-enducingly, soul-achingly good, but are still pretty damn good, the Rieslings that hail from locations that would surprise most of the Riesling purists out there. And I should know, since I participated in two sessions of twenty blind-tasted Rieslings during which MWs, winemakers, sommeliers and wine media pros all took turns mostly getting the provenance of those wines totally and completely wrong. Which means that Riesling now being made worldwide is probably getting better, converging on a consistent flavor and aroma profile "fingerprint," and now more than ever before offers more quality choices for those who are willing to explore some of the Riesling-producing areas whose names aren't yet on the tip of your tongue, but whose wines probably ought to be…