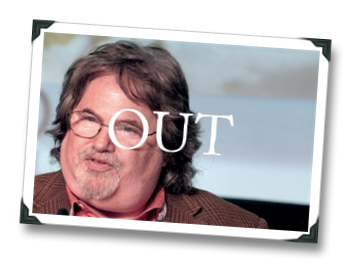 Before you flame me, Yes, I am already aware of the irony of today's title.
I realize that some of you might have been trapped for the last several days under your collapsed wine racks and several hundred bottles of your collected vino. Or maybe you are just coming off a severe wine bender, Rip Van Winkle style, one where the hangover lasted for a few weeks. If you're in any of those camps, I offer the following recap of some recent wine news:
[Editor's note: at least skim the above links, or the rest of this is not gonna make much sense.]
I can't tell you if the pay-to-play allegations are true, but I can tell you that the Spanish wine biz seems to be quite relieved by the news of Miller's departure, based on private correspondences I've had with people in the biz there (most of which amounts to them thinking that Jay was "terrible" – names withheld for obvious reasons!).
I've been conspicuously absent in saying anything about any of this stuff here on 1WD. Why? Because I don't really give a rat's ass, and feel compelled to talk about it now only because I'm getting asked why I'm not talking about. So before the irony gets infinitely recursive, here are the top three reasons why I haven't been talking about it…