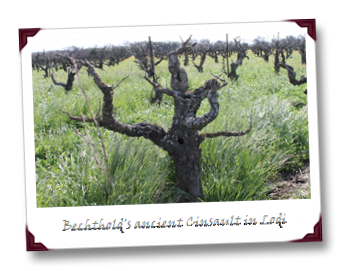 Remember when we talked about that old Cinsault vineyard in Lodi?
I mean, that REALLY OLD Cinsault vineyard in Lodi?
The tiny, flat, rectangular Bechthold vineyard – all 25 acres of it, or just about 0.0025% of Lodi's overall plantings – is an organic, own-rooted, sandy-soil patch of Cinsault in the Mokelumne River area, near the town of Lodi itself. Once just a holdover from a time when such vineyards were being ripped out and replanted in the rip=roaring 1990s, it now counts Turley and Bonny Doon among its clients, with a long waiting list for its fruit.
We can thank German settlers for Bechthold's orerly layout, which is still owned and farmed by descendants of the family that broke vinous ground there in the late 1800s. Given that phylloxera hit the Cinsault plantings of Europe pretty hard, this little Lodi spot is as close as we're likely to ever get to original, un-grafted Cinsault. In fact, it's likely the world's oldest Cinsault planting.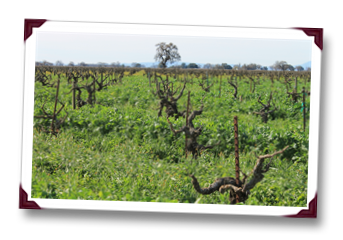 Farming there is a challenge not just in that the vines are still relatively productive, but also because their age (nearly 130 years) basically guarantees disease. As grape grower Craig Ledbetter told me (and a handful of other Right coast media types) at a recent tasting of Bechthold Cinsault wines held at Brooklyn Wine Exchange (I was a guest of the Lodi Winegrape Commission, which Ledbetter chairs): "at 128 years old, you have to assume that it has it, no matter what disease you're talking about."
The results of the wines crafted from this special plot of Earth? Well, I'm not going to say that they're profound wines, because they're not; at least, not in the way that we typically think of profundity in wine these days, which is basically in terms of complexity and harmony. But more authentic wines you are unlikely to ever taste. In that sense, they're wonderful, geek-gasm treasures of juice…