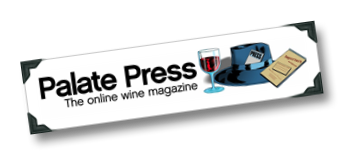 A few tidbits to end the week on some hopeful notes:
Palate Press Kicks Ass for Haiti Relief
Mad props are due to on-line wine e-zine Palate Press for their efforts (mostly spearheaded by yeoman David Honig, its Publisher) to raise money for the Red Cross' Haiti Relief & Development activities. 
David organized a stellar wine auction catalog that leveraged the generosity of dozens of wine producers and wine industry stalwarts.  The result was well over $10,000 raised in donations to the Red Cross for the people of Haiti.  David's work was nothing short of amazing and he's really shown what the wine blogging world is capable of when it's determined and focused. 
THANK YOU DAVID!
In a similar vein, the wine world is also reaching out to help Chile take care of its own after the recent earthquake there impacted not just wine production, but also affected the lives of many of Chile's winery workers and their families…