Yeah, I know right? 
There's an upside to more and more wine being made more and more in an "international" style by more and more producers in more and more regions?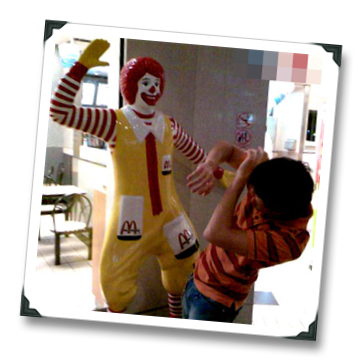 Yes, there is.  Yes, I'm serious.  No, I haven't been drinking too much wine while writing this.
First, we need to explain what the "international" style is, which essentially is the advent in recent years of big, extracted, jammy, heavily-oaked, high-alcohol wine (both red and white).  Robert Parker, who is the "1" in the 1 and 1/2 of the wine critics that move the majority of the wine market (Jim Laube at Wine Spectator is the "1/2"), likes the style and awards it high scores, which in turn allow producers of those styles to charge higher prices and then the market takes over to influence other producers to follow suit when making their wines so that they can sell more and charge more, etc., etc., blah-blah-blah. 
The result, according to the detractors, is wine going the way of fast food, like McDonald's taking over small family restaurants in Europe; everything becomes the same and we lose regional originality.
The whole phenomenon was more-or-less lambasted in the film Mondovino, which if you haven't seen it yet, will give you a crash course in all things "style international du vin."
Go ahead and watch it.  I'll wait.
Done?  Okay, cool, let's get back to what's right about the Disney-ification and McDonald's-ization of the modern wine market…