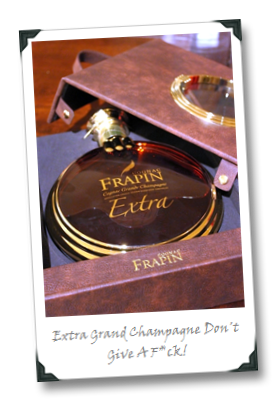 While you're reading this, most of the U.S. will have just crawled out from under some of the most bitter winter cold to hit the country in over a decade. Not so much cold that gets into your bones so much as cold that gets into your soul, the kind of cold that embitters otherwise cheerful people towards life itself. This is Chill, With Extreme Prejudice.
I mention this "so frosty, this blows" scenario as contextual backdrop, because I couldn't find a wine to match it in the sample pool. I had to turn to spirits to get my insides even close to a state resembling warmth.
Spirits are an appropriate choice, I think, for weather that cares not whether you live or die. And that's because spirits aren't drinks that care, either.
Really, if you try to imaginatively personify anything over 20% alcohol by volume, you come up with something that really doesn't give a rat's tookus what you think about it. When you get to 80-proof distilled spirits, you're entering the honey-badger-don't-give-a-f*ck territory of drinks.
In some ways, you gotta love the gaudily impressive sample of cognac that I had on hand, Frapin's Extra Grande Champagne "Premier Cru" Cognac. A female acquaintance told me, upon tasting it, that "it makes me make 'a face'," scrunching up her nose. "That's okay," I answered, "don't feel bad, it doesn't give a damn what you think about it…"