Generally speaking, when you're attending a Pinot Noir masterclass-style tasting hosted by one of a wine region's most historically significant properties, it's not considered good form to giggle like an eight year-old girl.
Which, of course, didn't stop me from doing it.
The trouble was, I just found the irony so damned funny, it was like being back in my Oblate grade school church, the nuns patrolling the church aisles, my buddies and I joking around and trying hard to suppress laughter that would most certainly get us into major trouble. Which just makes it funnier…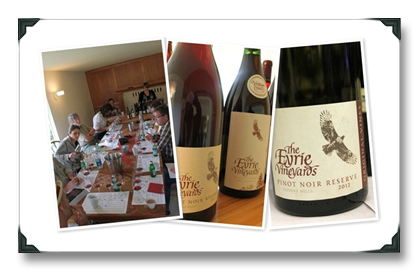 Here's the thing: when you're tasting through a retrospective of the Pinots representing those produced by our host – The Eyrie Vineyard's Original Vines Reserve Pinot Noir – in a masterclass session that's supposed to highlight vintage variation, it's just freakin' funny.
Not that there isn't vintage variation – there is, for sure, vintage variation in Eyrie's Pinot. It's just that when the style is (thankfully) one of the entire wine world's most consistent, the irony of trying to highlight that variation is… well, it's freakin' funny.
So, I was giggling. Don't judge me (I know, it's probably already too late; fine, whatever).
Anyway, I now probably owe one to second generation vintner Jason Lett (who hosted that masterclass), so let's talk about how freakin' interesting these Pinots were, already…