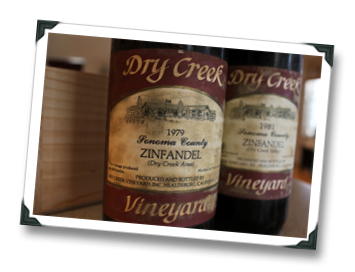 2012 may very well be remembered as the year of 40 when it comes to California wine.
Aside from Kermit Lynch celebrating the 40th anniversary of his Berkley area wine shop this year (okay, no CA wine there really, but I know for a fact that Kermit has enjoyed some old Ridge from time to time), three venerable CA producers are also celebrating their 40th business birthdays (just as I did in 2012… notice the grey…): Silver Oak, Jordan and Dry Creek Vineyard.
The similarities between the all three of those wine operations is striking. Each has some aspect of generational family ownership with some personally very nice people behind the scenes, each employ fairly distinctive, recognizable winemaking styles, and all are (mostly) successfully navigating their brand waters to appeal to younger consumers (and not just their parents).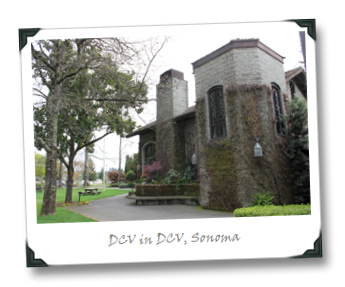 And while I've enjoyed wine from all three, given the choice on the QPR front I'd have to give the edge to Dry Creek Vineyard. It's tough to argue with their pedigree (they claim to be the first to use the terms "Old vine Zinfandel" and "Meritage," and they're certainly the first to plant Sauvignon Blanc in the Dry Creek area), their commitment to the Dry Creek Valley in general, and the consistent improvement in their wines, some of which are ridiculously low cost when you consider the quality of what you're getting.
So it seems a bit stupid that I was surprised that DCV's relatively pedestrian-priced Zinfandel could age well and still be tasty after 20 or so years. And yet, unlike DCV's die-hard fans, I was surprised that I was enjoying one of their Zins that was bottled when I was about seven. But I can now tell you that while the current Heritage Zin price point (about $17) doesn't suggest a long shelf-life, the crate of samples of DCV Heritage Zinfandel that they recently sent me as samples – with selections extending back through each decade of DCV's existence – certainly did…