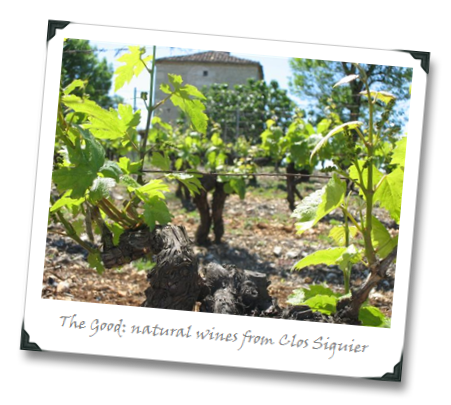 The International Malbec Days Festival (May 20th-23rd, 2010 in Cahors, France) is now behind us.  Let's take the Good, Bad and (in some cases, the very) Ugly of the festival, in reverse order:
The Ugly: Event Coordination and "Wines that Smell of Donkey Poop"
Organizing and executing a wine industry event the size of the International Malbec Days Festival, one that lasts several days and brings together well over 150 people from a dozen or so countries, is undoubtedly a Herculean undertaking, and one in which the organizers almost failed miserably.  The 2010 version, at turns, bordered on chaos.
This wasn't great for the wines, either, as Tannic and high-alcohol Malbecs were served in a meeting space that was easily over 80F, depriving even the best from showing themselves gracefully.  The execution against our schedule was poor enough that it became a distraction, as essential personnel (e.g., those organizing the various groups of participants from hotels to the various events) by and large were given little (and in some cases, no) information needed to do their jobs.  At one point, our bus driver got lost in the 2km distance between the airport and our hotel for the final evening – and he was using a GPS system.
Score one for French logistics – that is, if the purpose is to distract you from being able to adequately work and instead is trying to break your will.  I felt bad for our handlers, who were trying to do an impossible job with almost no help from their superiors (I encouraged them to totally dookie sock their bosses, but they didn't seem too keen on the idea) .
Speaking of dookie: as for the Ugly when it comes to the wines, a not-insubstantial portion of the Cahors Malbecs on display at the event were quite bretty – and not in a "smells kind of like bacon" charming way; they were bretty in a "did I just step in some donkey poop?" way.  Which leads us to…